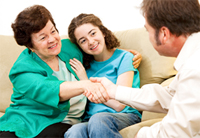 Click here to watch our "Introductory Video" (on YouTube.)  Successful practices start with solid operations.  MediBill is a Minnesota-based company that has been supporting the business-side of healthcare since 2001. MediBill strives to provide the highest quality medical billing & reimbursement services that enable healthcare professionals to focus their attention on their patients and advancing the skills they need to provide the best healthcare they can.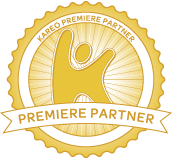 MediBill, a full-service medical billing company, has earned the coveted "Premiere Partner" status with Kareo, one of the most advanced cloud-based practice management, medical billing and clearinghouse solutions available.  For the same rate other medical billing companies charge for just processing claims, we provide the complete healthcare office solution, including billing, practice management software, clearinghouse functions, payment posting, patient statements, and even an easy-to-use Electronic Medical Records solution. Optional integration with Kareo's EHR, a state-of-the-art Electronic Health Records solution with enhanced features, including e-prescribing, is also available. With our comprehensive and integrated approach:
Doctors get paid faster with fewer rejected claims
Completely cloud-based, meaning no servers or software to maintain, update, secure or service
Check the status of claims online at any time
Comprehensive and easy-to-read reporting on all financial aspects of your practice
All software is included with no annual fees or upgrade charges
HIPAA compliant
No setup costs
Fast implementation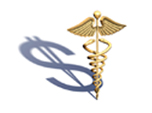 Full Service Medical Claims Billing We're proud that our clients tell us that our cloud-based medical billing approach is becoming an ever-more strategic advantage for them.  Medibill is a web-based, full service medical claims billing service in Minnesota.  MediBill's staff of medical billing experts take care of all the functions involved in the claims billing process, and our providers simply use their free login to Kareo to monitor any financial aspect of their practice.  We take care of claims creation and submissions, clearinghouse processing, posting insurance and patient payments, working denials, sending patient statements… everything needed to get your claims paid and settled.  Take advantage of MediBill's skills and healthcare financial management experience now! Medical claims billing is a critical function in any practice.  Get more claims paid, and get your claims paid faster.  Call us now! Cloud-base Practice Management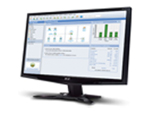 On-line appointment scheduling is just the beginning. (But with the new iPhone app for Kareo,  what a beginning!)  A glance at your dashboard and you're up-to-date on the financial state of your practice.  For a more detailed look, you can easily run real-time Reports on hundreds of metrics combinations.  This information helps you make informed decisions, because you'll know the true state of your receivables, denial trends, payer-matrix percentages, patient account balances- everything needed to get a true picture of your practice's financial status and where it's going.  Also, getting fast clearinghouse feedback helps the entire billing process along, as claim rejections or denials are more quickly identified, enabling problem claims to get addressed and paid faster.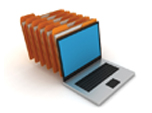 Easy Electronic Medical Records Stop hauling files everywhere!  Included in our service is a Secure Documents Folder as part of Kareo.  Upload records directly from your computer, scanner, or through your own exclusive and dedicated fax number.  This accessible-from-anywhere and easy EMR solution is free to our clients.  Secure patient folders are automatically created that can hold any type of digital file.   Remember, Electronic Health Records (EHR) are for inter-facility purposes, where a practice or provider needs to order labs, or do e-prescribing, or in general share protected health information (PHI) to covered entities outside of their own practice or group; Electronic Medical Records (EMR) involves a practice sharing PHI only with their internal users.  Kareo's secure documents folder and file labeling, associating and storing capabilities makes it an excellent EMR solution for any practice that does not require e-prescribing or dealing with outside labs.  This allows you to place any type of file (such as a hand-written and kFaxed note,  a Word document, spreadsheet, photocopy, PDF, photo… anything that needs to be part of a patients record, at easy reach while being secure and constantly backed-up. Experience, Longevity and Reputation Matter ~ MediBill, experts at cloud-based medical billing services, has been around for over a decade; we are not a "here-today, gone tomorrow" type of agency.  Fly-by-night firms promising low-cost services are nothing to bank the financial security of your practice on. Cloud-based Medical Billing SaaS ~ Kareo's medical billing and practice management SaaS provides a secure, cloud-based medical billing system (a.k.a cloud based medical claims, cloud based medical claims billing, cloud based professional billing, healthcare claims processing,) with automatic backups every half hour.  It is a complete healthcare office solution. Get Rid of Your Server ~ Using MediBill enables providers to get rid of their servers and software… all you need is a windows-based PC with Internet access, download the Kareo application and you're good to go.  No servers to buy, upgrade, maintain, secure, backup- none of that.  A Client-Server approach is dated and is a potential liability with respect to keeping current with changes in standards.  With MediBill, powered by Kareo, costly license fees, IT support costs and network components are a thing of the past. Easy and Intuitive System ~ Our system is intuitive and easy to navigate.  Kareo's easy electronic records and medical practice management system is perfect for providers who want something they can learn in 20 minutes- enough for them to know what they're doing, look something up, or run a report.  Kareo's medical billing dashboard is really all you need to check on once in a while.  (There won't be any need for you to check the status of unpaid claim- we'll already be on it, but you may want to, for instance, look-up a patient's financial account status before he or she walks in the door for an appointment to see what co-pays or deductible may still be outstanding.  That's three clicks away in Kareo.) Low Cost Medical Billing Solution ~ Our high-level medical billing service, complete with every Kareo feature enabled, is a very low-cost solution to solving your medical claims billing and insurance billing problems.  Many people pay more in sales tax than what our service costs. Greater HIPAA Compliance ~ Our cloud-based billing and cloud-based practice management approach achieves greater HIPAA compliance than what most small practices are capable of on their own. Improve Your Cash-Flow ~ Our full-service, cloud-based medical claims billing agency will improve your cash flow and require less effort on your part. Simplify Your Business Operations and Your Life! ~ Using MediBill will simplify your business operations and your life.  Communicate with us (sending your charge slips or super bills, copies of EOBs, patient intakes, etc.,) through one, simple and secure section on Kareo.  It is reached through your own dedicated and exclusive fax number (called a "kFax,") or through a direct Upload from your PC or scanner. Put our 10-year track record of supporting the billing and administrative tasks of healthcare operations to work for you. Click on the tabs above to learn more about our Billing Services, Electronic Medical Records (E.M.R.), & Practice Management system.